Oleksandr Fefelov, attorney at law, Head of Antitrust and Competition Practice at Ilyashev & Partners Law Firm, was elected a member of the Public Council at the Antimonopoly Committee and headed its Legal Committee as a representative of the Association of Ukrainian law firms.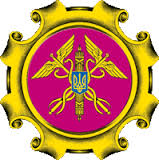 Oleksandr Fefelov has been actively participating in the Public Council since 2013 to ensure successful regulatory work in antitrust and competition law.
As a leading expert in the field of corporate and antitrust law, in 2015, Oleksandr is going to focus on the regulation of combating unfair competition.
Oleksandr Fefelov has been working in the field of antitrust regulation in Ukraine for 20 years and has a professional experience of more than 23 years. The attorney successfully represents clients in antitrust disputes, takes part in the proceedings on unfair competition, abuse of dominant position in the market, violation of antitrust laws, and coordinates obtaining permits of the Antimonopoly Committee of Ukraine for concentration and concerted actions.
In addition, Oleksandr successfully represented and acted on behalf of clients in disputes with other business entities in cases on violation of competition law. He works with the key clients of Ilyashev & Partners Law Firm, such as BTA Bank (Ukraine and Kazakhstan), A1 Investment Company, Group DF, PZU Ukraine, METRO Cash&Carry, Koch Industries, and the clients of international law firms.