News date: 12 December 2014
On December 12, the general meeting of shareholders of PJSC BTA Bank was held. The Board, the Supervisory Board and the Audit Committee of PJSC were re-elected at the general meeting. It was reported by the press service of Ilyashev & Partners Law Firm representing the parent BTA Bank (Kazakhstan).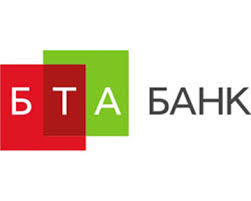 Konstantin Seregin was elected at the Chairman of the Board of PJSC BTA Bank. He previously held senior positions in Citibank and Deutsche Bank, the overall experience in the banking sector is 21 years.
Three representatives of the shareholders of BTA Bank (Kazakhstan) – Kazakhstan's largest bank (Kazkommertsbank) and businessman Kenes Rakishev, as well as Roman Marchenko, Senior Partner at Ilyashev & Partners, were elected to the Supervisory Board.
"Ukrainian BTA Bank is an example of a reliable financial institution with 22 years of impeccable business reputation. I am sure the renewed team with a strong support from Kazakhstan will continue the successful development of the bank", Roman Marchenko, co-founder of Ilyashev & Partners, commented on the changes in the bank's management.
The Audit Committee was composed of three candidates from BTA (Kazakhstan), including two employees of Ilyashev & Partners.
The National Bank of Ukraine reported that as of January 1, 2014 BTA Bank occupies 26th place by amount of equity and 33rd place by assets among all banks in the country. As of autumn 2014, Rating Agency IBI-Rating identified individual reliability rating of deposits for BTA Bank at the level 5 (excellent reliability) on a 6-point scale.