Ilyashev & Partners Law Firm became a partner of the International Litigation Forum, dedicated to the realities and prospects of establishment of the judicial reform in Ukraine. The forum was held on March 17-18, 2016 in Kyiv in the premises of the Supreme Court of Ukraine.
Du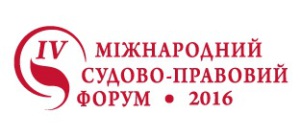 ring the Forum, representatives of the judicial authorities, the Supreme Court of Ukraine, the Higher Qualification and Disciplinary Bar Commission of Ukraine, academics, lawyers and attorneys discussed the situation and prospects of judicial reform. The forum also raised the issues of improving the constitutional regulation of justice, mechanisms of reforming the procedural legislation.
On the first day, the Forum participants discussed the constitutional and procedural aspects of judicial reform, the second day was devoted to discussion of trends of the most relevant practices –commercial disputes, bankruptcy, criminal proceedings. Managing partner Mikhail Ilyashev moderated a session devoted to realities and prospects of the introduction of judicial precedent in Ukraine.
About the event
The Supreme Court of Ukraine, the Yurydychna Praktyka Publishing House, EU project "Support for Justice Reforms in Ukraine", Taras Shevchenko National University of Kyiv organized IV International Litigation Forum. The event was held within "Legal practice" days.