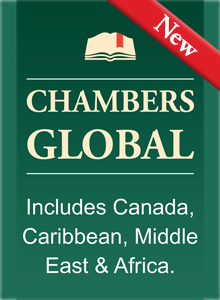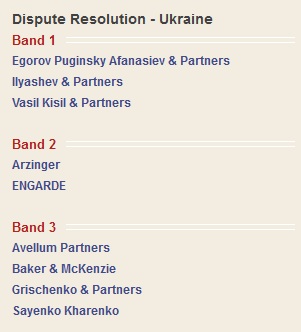 Ilyashev & Partners has once again won top rankings from the recently released Chambers Global 2015, being highly recognized in Dispute Resolution (Band 1) researched for Ukraine.
In addition, the firm's lawyers achieved individual recognition and received numerous positive feedback from clients.
Chambers Global 2015:
Roman Marchenko is described as a "solid, grounded and wise lawyer" who is invaluable for the strategic aspects of cases. He is experienced in both arbitration and litigation, with impressed clients commenting that he "is a talented negotiator and a smart legal expert."
Managing partner Mikhail Ilyashev takes an active role in litigation cases and is appreciated for his "strong understanding of clients' needs and ability as a great strategic thinker." He represented Nadra Bank on a debt collection case against Freedom Pharm.
Mikhail Ilyashev first ranked in Chambers Global in 2006, and Roman Marchenko – in 2011.
Along with Chambers Global, Ilyashev & Partners is recommended by the leading international research companies and specialized legal directories: The Legal 500 – EMEA, IFLR1000, Who's Who Legal: CIS. According to the survey "50 Leading Law Firms in Ukraine 2014" conducted by the Yurydychna Praktyka together with Forbes-Ukraine and Interfax-Ukraine News Agency, Ilyashev & Partners advised in 19 lawsuits in IV quarter of 2013 and I-III quarters of 2014.