Between reality and declarations
04.04.2014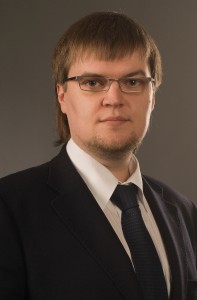 By Oleksii V. Khrystoforov, Head of Ilyashev & Partners' Kharkiv Office
Originally published by The Kapital
Trade and Association Agreement between Ukraine and the European Union is a complex international treaty which is, in fact, a bundle of agreements governing various areas of relations between Ukraine and the EU and its member states.
In law, nothing is impossible by definition. Splitting the document in two parts, political and economic, is something possible both in theory and in practice. At the same time, available text of the original draft association agreement intended to be signed by then-president Yanukovych at the EU summit in Vilnius shows that the authors of this agreement were not planning any divisions.
Indeed, the agreement (in particular sections covering such area as justice, free trade area, economic and financial cooperation) abounds in hyperlinks and cross-references from one section to another, etc. Division of such document into parts (include here all amendments, protocols, etc., contain thousands of pages of text) is connected with huge amount of work for experts in various fields of law, economics, finance and language, leaving it impossible to be implemented in a short course of time.
Therefore, probably, it was decided to take the path of least resistance by signing a number of "general" sections – Preamble, General Principles, Political Dialogue and Reform, Political Association, Cooperation and Convergence in the Field of Foreign and Security Policy, etc. These are called the "political aspects" of the association agreement and have, in fact, general declarative nature. The signature of this kind of treaty with the EU has therefore more of political and symbolic value.
Moreover, the original draft association agreement and all preparatory work had no signs of intention for the instrument to be initialled in stages. It is not clear what is the exact effect of these political aspects of the agreement. In this connection I feel that the majority of the Member States would choose to ratify the agreement after its full text is signed by representatives of Ukraine.
However, it is up to Ukraine whether to add value to the instrument or to leave it purely declarative. One of the first and main stages of implementation of the agreement is the harmonisation of Ukrainian legislation with the legislation of the European Union. So far, there have been only first steps made in this direction.